Taylor of Old Bond Deodorant In Sandalwood Scent Now In Stock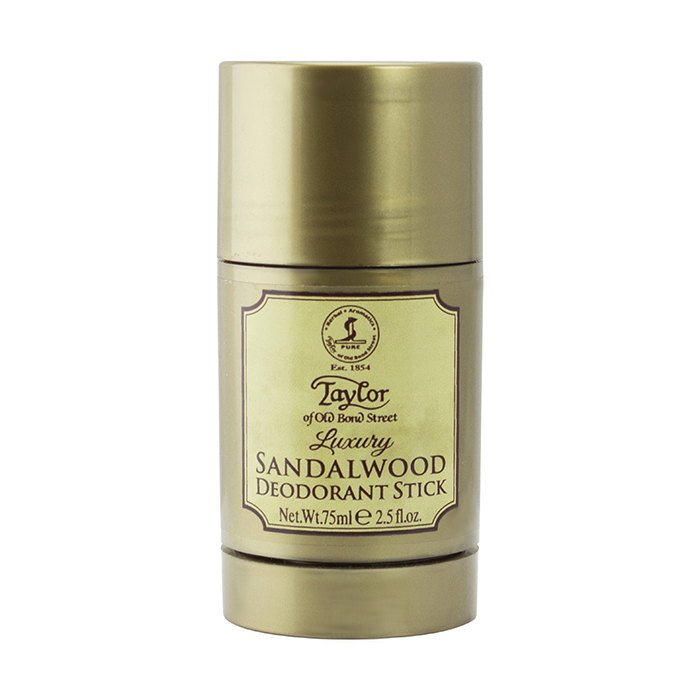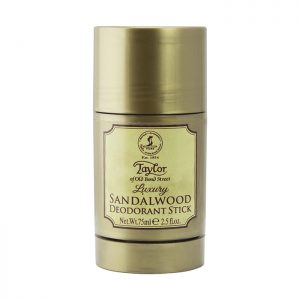 It's time to go against the grain and change up your daily routine with your conventional deodorant!  Original Shave Company now offers the highly popular Sandalwood Taylor of Old Bond Deodorant from high quality wet shaving essential producer, Taylor of Old Bond Street. This light but noticeable scent has the definition of class written all over it and will make you want to never use your standard stick again. It will will also keep you smelling fresh and clean all day long. Currently being offered in a 2.5 oz gliding clear stick, this item is small enough to where you can throw in your car, motorcycle, work drawer, gym bag, partner's house and more.
Once you get your very own Sandalwood Taylor of Old Bond Deodorant and take off the gold cap, you will see a clear round shaped gliding head that is not only perfect for stopping body odor from accumulating from daily tasks, you will also notice the refreshing scent that is so addicting to many people. Just twist the bottom of this stick for more or less surface solution that activates with moisture on the skin. Being aluminum free, you will never see yellow arm pit stains from this deodorant because aluminum is the active ingredient that turns shirts to a yellow color when combined with body sweat. Since human sweat contains proteins, an aluminum based deodorant with sweat and cotton shirts are never a good combo and is sure to destroy your favorite shirt after just a few short uses on a hot day. Never ruin an expensive shirt again from perspiration and smell fantastic throughout the day with this roll on stick.
Break the conventional routine most take with standard deodorants and try the Sandalwood Taylor of Old Bond Deodorant that is crafted in the UK today. You will be happy you did and just might try out the other fine products Taylor of Old Bond Street has to offer with their other men's shaving essential goods.