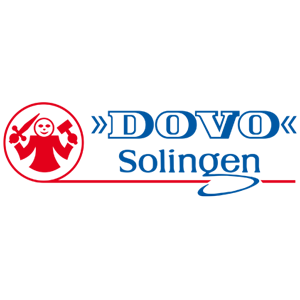 Dovo is a brand that is recognized for providing quality products to customers who won't settle for a subpar item.  Being established 1906 in Germany, the Dovo organization are considered the leaders in super sharp shaving tools such as their vast line straight razors.  Originally starting as a company who would manufacture straight razors, Dovo eventually branched off into the newer technology of shaving tools which was the safety razor.
Dovo is the parent company of Merkur, who makes many different wet shaving products such as their safety razors, safety razor blades and more.  If you have ever owned a straight razor or straight edge razor as some call it, you have definitely heard of this company.  They currently make many different types of straight razors which could be categorized into different blade sizes, grinds, tips and handle materials.
Dovo also has one of the best selling products for those who are not quite ready for a straight razor.  This item is called a shavette and uses a disposable single edge blade.  Shavettes are an excellent choice for those who travel or like using a straight razor type product without the need of strobing (sharpening) the steel.  We carry a large selection of Dovo and Merkur products so be sure to take a look at the different types of shaving tools we have and choose one that will be right for you.  As always, we are available to assist with any questions should you want to contact us.