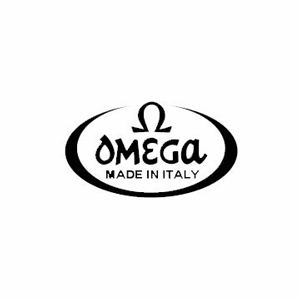 Omega Brush Company is an Italian organization founded in 1931, which started its venture in the bristle manufacturing business.  Omega currently manufactures professional painting brushes, paint rollers and of course wet shaving brushes with the utmost attention to detail.  To become excellent in your trade, you must know how to pick the raw goods that go into your products.  Omega knows this very well and takes great passion in choosing raw materials such as badger hairs, synthetic fibers and other materials that go into their manufacturing assembly.
Omega currently operates out of a 48,000 sq. feet location in Italy and has continued to grow its presence with four generations of family assistance that has contributed to the growth of this company.  Products made in Italy have known to be extremely high quality and it definitely shows with each of Omega's shaving brushes.  As you pick up any of their brushes, you will feel the quality of the handle and the bristles as you brush you fingers across the hairs or fibers. With a range of shaving products to choose from, if you have never owned an Omega brush, you are in for a treat.
A few shaving brushes from Omega we recommend would be their professional hog hair shaving brush which has tough hair fibers made to lift up the hairs on your skin and is also quite affordable for those not looking to spend too much on a shaving brush.  We also love the Omega Hi-Brush synthetic barber pole brush, which comes in traditional barbershop colors you will appreciate as it brings back that nostalgic feeling of being a young boy in a barbershop. Synthetic brushes from Omega are favorites from those who prefer a non-animal based brush or for vegan individuals.
As your trusted shaving company, we look for organizations that take great passion in their heritage and encompass a hardworking company structure with individuals who create products and stand by them for decades. We believe in Omega's quality products and know you will love them once you give them a try.