Why Disposable Razors Are Getting Tossed Out And Replaced
It is important for a man to take care of his appearance. A man is more than his clothing. His face should be groomed appropriately and show that he is serious about looking good. Although shaving is often an afterthought, the right razor and tools will turn the chore from monotonous to enjoyable. With the right accessories, shaving may become the most relaxing time of day. Even though you may use use disposable razors, there are better options that deliver better results.
Safety Razors are Making a Comeback
Disposable razors or cartridge razors line store shelves and are usually the tools that men begin using from an early age. However, more and more gentlemen are beginning to turn to safety razors. Safety razors traditionally contain one blade. For many years, they were the conventional tools used for men's shaving needs. Today, these items have advanced in design, but they still offer the benefits of the past. If you are not sure why you should consider tossing out your disposables, understanding the benefits of using safety razors may win you over.
Benefits of Safety Razors Over Disposable Razors/Cartridge Razors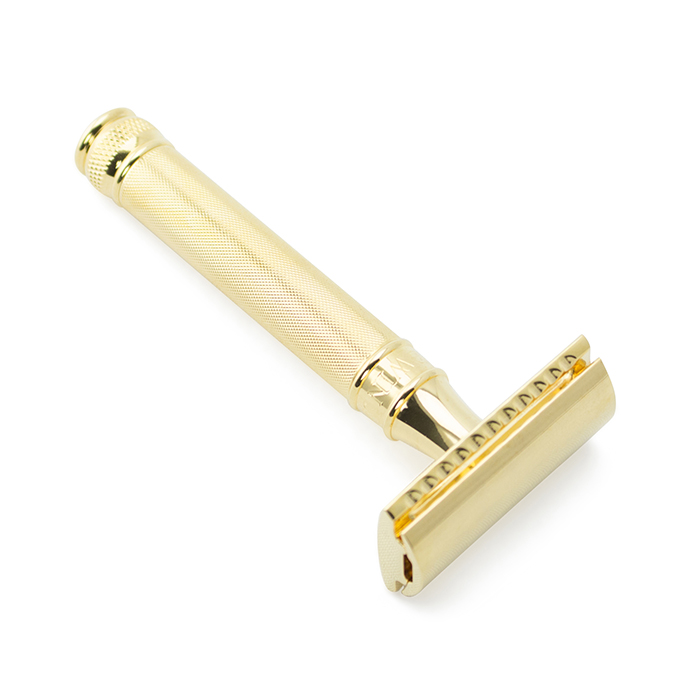 Safety razors are made with different styles, which brings a personal touch to your shaving routine. If you prefer a chrome finish, try our Merkur Futur model. For a touch of regalness in gold, consider our Edwin Jagger Safety Razor Gold option. No matter your selection, you are sure to find something that appears nicer than a disposable product. Many people may be surprised at the advantages that come from using safety razors over disposable razors.
Get the Closest Shave Possible. You want your face to be as smooth as it can be. You may be sucked in by the hype that says disposable razors provide these results, especially since they have multiple blades. However, safety razors have curved blades, which offer the ability to enjoy the closest shave possible. Since disposable razors have multiple blades at awkward angles, you may experience razor burn or suffer from painful ingrown hairs. If you have sensitive skin, you are much better using a safety razor.
Preserve Your Skin. Using multiple blades from disposable razors or cartridge razors on your skin can cause more harm than good. Although television ads often display how well this setup glides over skin, the overall plastic construction and shaving action scratches the skin. With every stroke of disposable razors, your upper skin layers become increasingly damaged. Today's designers have introduced razors that may be shaving your face too close, which is harming your skin. Your face is not flat. It is filled with dips and peaks. Having multiple blades does not agree with this type of surface and will cause nicks and cuts. This causes your skin to become even less smooth and prone to future cuts. This endless cycle can be avoided by using safety razors.
Top Precision. The blades of safety razors extend all the way to the ends of the items. This provides a smoother and closer shave. If you have a mustache, goatee, or other facial hair, you want the ability to keep lines looking clean. Safety razors offer the necessary precision that is next to impossible to achieve with disposable razors.
Savings. When considering the use of safety razors, you may be surprised to learn that they save you money. You will appreciate the investment of a quality shaving kit that includes a safety razor. Replacement blades on safety razors are much more affordable, and blades last much longer than those on disposable razors.
Sturdy Design. Disposable razors are not designed with sturdiness in mind. Safety razors usually have a strong metal construction with solid handles. This gives you top control and allows the razor to do most of the work without much hand effort. For the ultimate shave, it is wise to take your time, use a gentle soap, and soft-bristled brush.
Good for the Environment. It is no secret that disposable razors are not friendly to the environment. They cannot be recycled, which means that approximately 2 billion of these items are thrown into landfills each year. When you purchase a quality safety razor, the unit may last a lifetime.
Are Safety Razors Really Safer Than Disposable Razors?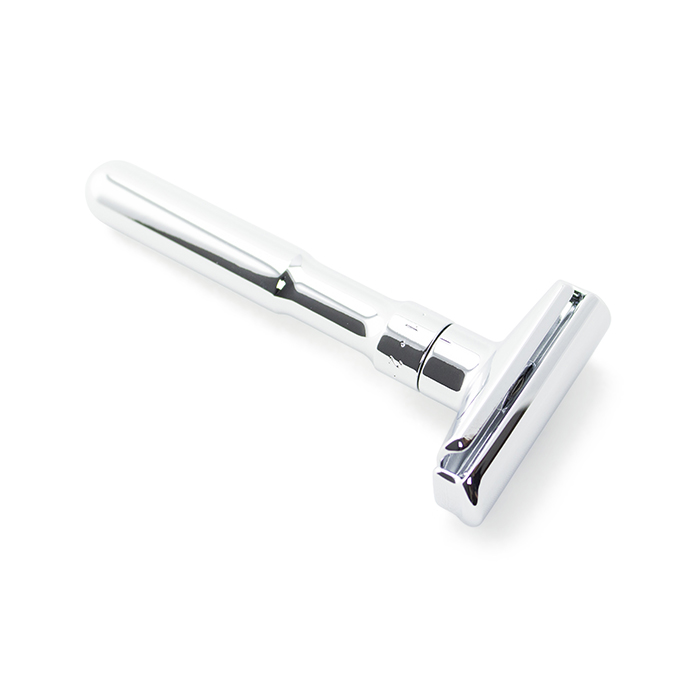 Many men believe that safety razors will cause more cuts than cartridge razors with pivoting heads. In truth, both types of shaving tools can cause harm when they are not used correctly. To avoid injury with safety razors, you need to learn the proper shaving technique. When using a safety razor, you should use short and straight strokes. Also, it is best to shave in the direction of the hair growth. Following these tips will deliver a clean shave every time.  For the more advanced wet shaver, shaving against the grain appropriately will produce the closest shave possible without scraping off layers of your skin.
Enjoy the Art of Shaving
Using a safety razor can offer an enjoyable experience. From its design to the close shave that you receive, you are sure to see the true value from using this type of grooming tool. Besides looking like a piece of art in your bathroom, a safety razor has history. Unlike disposable razors that were produced in multiples along an assembly line, most safety razors have deeper stories. When you use a safety razor, you join a community of men who take special care to look good and to use the best shaving accessories.
When you shave with a safety razor, you must focus on the task. To achieve the perfect results, you must practice the proper shaving techniques, which makes you more aware of the activity. This gives you the ability to forget the day's troubles and focus on the tradition, smells, and art of shaving. Select a safety razor that fits your personalty and let The Original Shave Company help you make shaving an enjoyable part of your everyday routine.  Don't forget to always check our shaving essentials on sale for a deal!