Every many loves the feeling of having a freshly shaved face. Whether you get five o'clock shadow at noon or you still look baby-faced 24 hours later, however, no clean shave lasts forever. Learn more about how using the best shaving cream and a safety razor to shave against the grain can give you the longest possible period between shaves.
1. Use a High-Quality Razor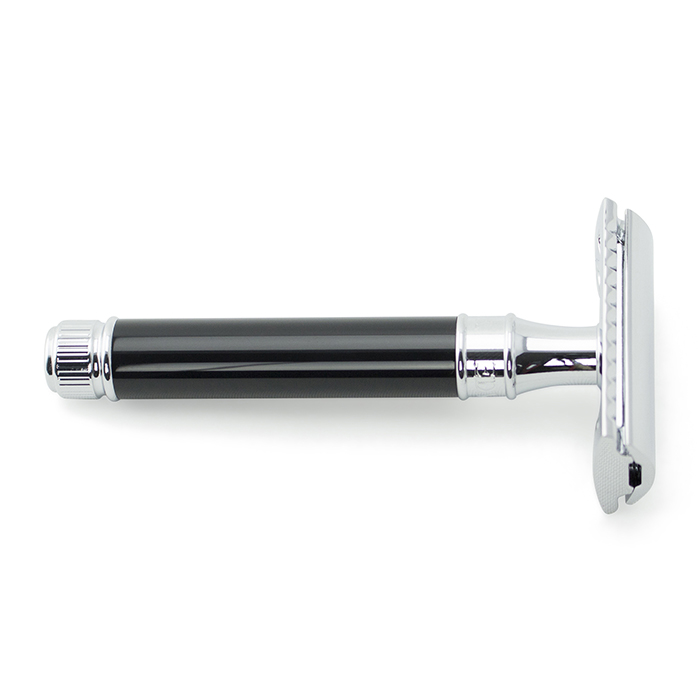 If you want your shave to last a long time, you can't get the job done with a run-of-the-mill razor. Instead, you'll need to give yourself the kind of shave that only a safety razor can provide.
Since a safety razor only uses one blade, it's easy to position this type of razor exactly where you need it to get rid of your stubble in the most efficient way possible. Since blades for safety razors are cheap, you won't have to keep using an old razor just to save money; as soon as your current blade starts to lose its sharpness, you can switch to the other side or swap out your safety razor blade altogether.
2. Shave Against the Grain
Once you have your safety razor, remember that you have to shave against the grain to get the best possible results. Not even the best shaving cream in the world will help you if you use the wrong techniques to shave with your safety razor, and shaving the wrong way could even result in nicks and cuts.
When you shave against the grain, your safety razor cuts deep into the hair follicle to separate it as close to the surface of your skin as possible. While it takes more time to shave against the grain than it does to shave with the grain, you'll leave stubble behind unless you make an effort to shave against the grain every day.
Paired with the best shaving cream you can find, this simple technique will leave you with a smooth face all throughout the day. If your facial hair grows relatively slowly, shaving against the grain with a precise and ultra-sharp safety razor may keep your face hair-free for a day or even longer.
3. Make the Experience More Enjoyable with a Top-Notch Shaving Cream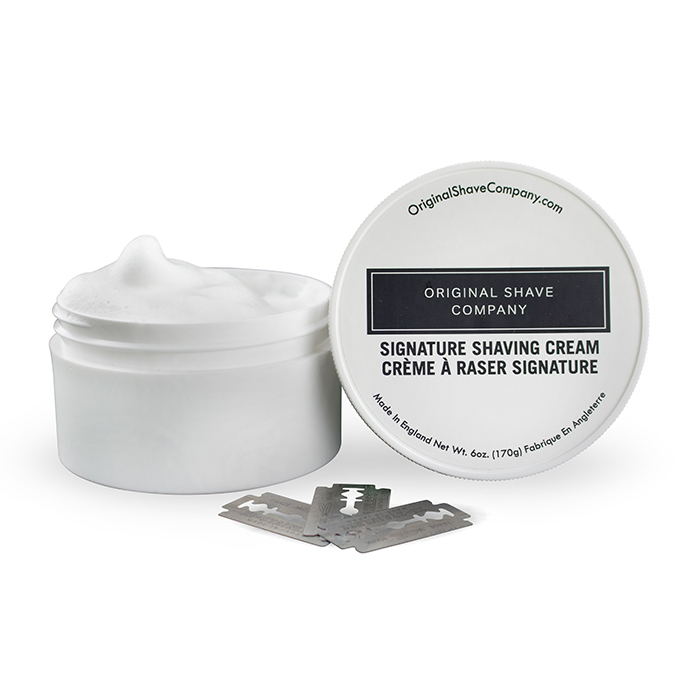 Even if you have the best shaving tools ever designed at your disposal, you won't get the shave you're looking for if you use sub-par shaving cream. For shaving against the grain and using a high-quality razor to pay off, you'll need to use the best shaving cream around to facilitate the shaving process and keep your face comfortable before, during, and after your shave.
Here at Original Shave Company, we know a thing or two about shaving cream. We've poured all our extensive experience and love of shaving into our Signature Shaving Cream, so we're absolutely sure it's the best shaving cream on the market if you want to get a close and comfortable shave every time.
The wrong shaving cream can make shaving a chore. When every pass against the grain feels like you're hacking down jungle vines with a rusty machete, you know you're doing something wrong. If shaving feels like passing a hot knife through butter, however, you can be positive that you've found the best shaving cream for your skin. Using the right shaving cream can make the process of shaving easier, but it can also make your face look healthier and more robust. Our Signature Shaving Cream contains all the ingredients your sensitive skin needs to heal from the shaving process, and it will help your skin look smooth and soft all through the day.