Description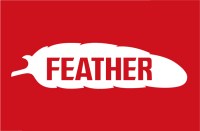 The Feather Double Edged Razor brings you excellent value and quality for those who are just starting out in the wet shaving arena.  Feather has been making shaving essentials for almost 100 years and has created a safety razor for entry level wet shavers who want to dive right in.
Made of a polymer based handle, this adjustable butterfly based razor allows safety blade changes from the top head of the razor by twisting the handle in a counter clockwise position to open the head and a counter clockwise position to close the head after a safety blade has been loaded.  Once you try this Feather Double Edged Razor a few times, you will start to get comfortable with how it performs.  From this point, you can make a decision on if you would like a more aggressive shave or not.
By opening the handle in a counter clockwise position a few turns, this allows the safety blade to become exposed more aggressively or more open.  This allows more surface contact with the blade of the razor which provides a more aggressive shave.  Beware though, it is highly recommended to not shave with the open blade position unless you have a really thick, coarse hair.
This Feather Double Edged Razor comes with a pack of Feather Hi Stainless double edge razor (black version) included in the purchase.  These black package razor blades are not as aggressive as the Feather Platinum Coated Blades but provide a decent shave for those whose skin cannot handle a very aggressive, sharp blade.
The best part about the Feather Double Edged Razor is the price because it allows just about anyone to experiment with this razor without draining your bank account.  If you want something affordable and different to try or if you are new to wet shaving, this razor is an absolute must.