Description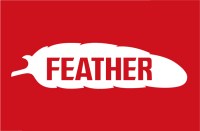 Want the highest quality steel and precision for your shaving needs?  Look no further because the Feather artist club dx razor is the best quality you can get from their straight razor line.  This razor features a quality construction of SUS316 stainless steel which is extremely strong  and protectant against chemicals and rust.
Used by top beauty professionals around the world, the Feather artist club DX razor has an aggressive angled blade structure which provides the most extreme shave for coarse hair or for those whose skin can handle an aggressively close shave.  Using a shavette style razor cartridge, this razor will never go dull on you when using high quality Feather razor blades such as the professional series we carry and absolutely love.
When comparing the DX series to the SS series, you will immediately notice that the weight and angle of the blade is different.  Weighing in at 55g versus 43g for the SS series, you will fall in love with how smooth this razor will slice off your hair without any form of irritation once you get used to the capabilities of this shaving tool.  This razor is perfect for beginners and seasoned wet shavers due to its replaceable blade structure.  Just make sure you take your time and go slow with your first few passes because this razor will outperform all expectations.  To remove the razor blade from this device, all you have to do is pinch the top section of the razor and the razor blade will release when the razor blade is pointed towards the ground.  You can also view the tutorial video below.
The handle of this Feather artist Club DX razor is made with super engineered resin and is resistant to heat up to 275•F.  Ergonomically designed to rest well in your hands and your fingers as your sculpt your hair away, invest in the DX series from Feather and enjoy decades of precision of craftsmanship at your fingertips.