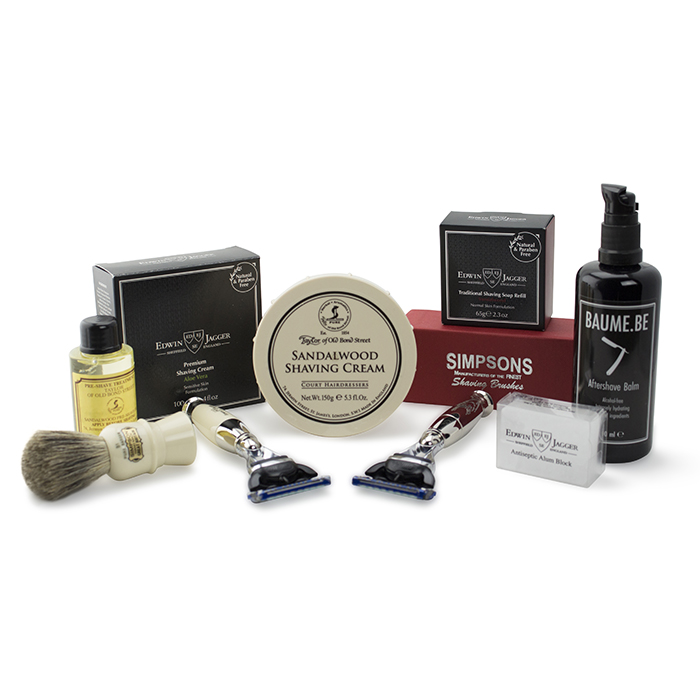 What Makes A Good Shaving Set?
Each morning, millions of men from around the world wake up, take a razor blade and use it to shave themselves before starting the day. The fine art of shaving used to be a laborious but very manly ritual that extended from generation to generation.  However, this wet shaving event has lost some quality and enjoyment due to the proliferation of poor quality shaving cream, cheap razors, razor burn and the pace of our society.
The importance and enjoyment of shaving is not lost though. In fact, shaving is back on track and is more popular than ever with funny commercials from shaving subscription companies who promise you shaves as cheap as dollars a month.
The shaving process is something that should be enjoyed and all you need is a few quality minutes to get a good shave in the morning. This is really possible with an excellent shaving set which includes all the shaving essentials you need.
What Should A Good Shaving Set Comprise Of?
At this point, you are probably asking yourself what a good shaving set is comprised of right?  The main ingredient in a good shaving set is the one that makes it all happen, the razor. Wet shaving razors are made for different shaving experiences and if it is your first time, then you may want to try a few to find one that's perfect for you. You can get a close wet shave experience with some of the razor choices available which are Straight, Safe, Fusion or Mach3 blades.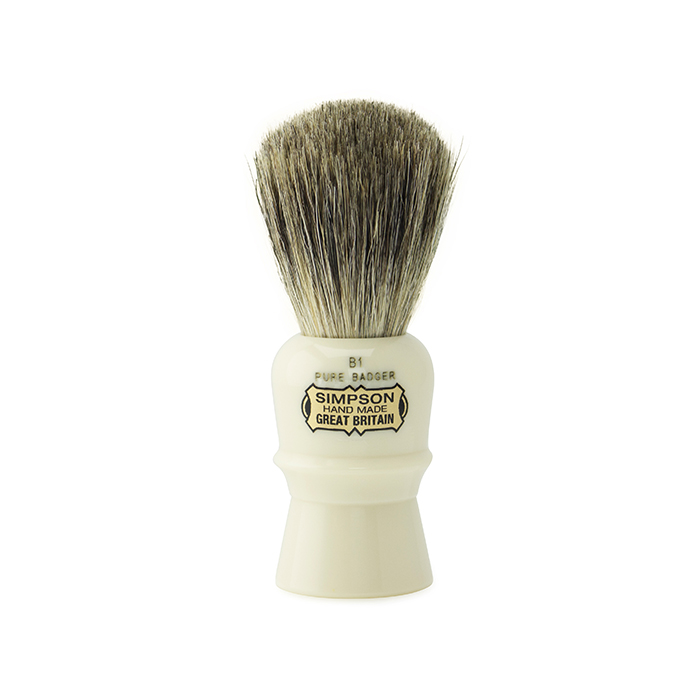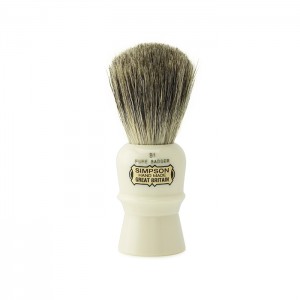 Next comes the shaving brush. A good brush for shaving should have water retentive features, excellent lathering capabilities and should be soft to the touch. You'll have many choices here like synthetic and natural brushes with different hair types. For example, badger brushes have different hair applications such as the SilverTip Badger, Super, Best and Pure to both stand up and provide the closest shave since your hair follicles are ready to be cut.
Pre-shave solutions are essential to prepare the skin for cutting facial hair. This will depend more on a man's skin type than anything else. So if you have sensitive skin, you'll want pre-shave products like oils, creams or lotions that will make it infinitely easier to get a close and irritation free shave.
A shaving cream or soap is what you'll lather your face with before putting the razor to skin. When the manly deed is done, employ an aftershave oil for a soothing finish. Like pre-shave products, the aftershave you get depends on your skin type and preference.
A Safe and Chemical-Free Shaving Set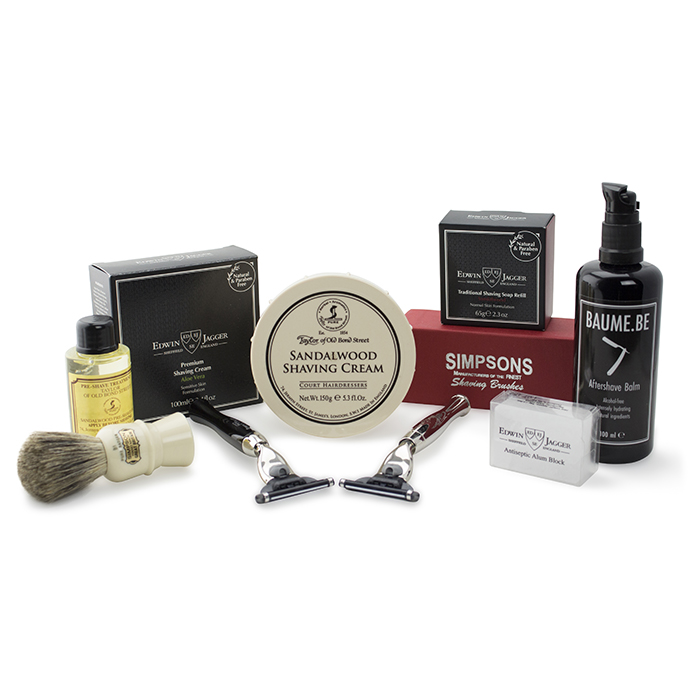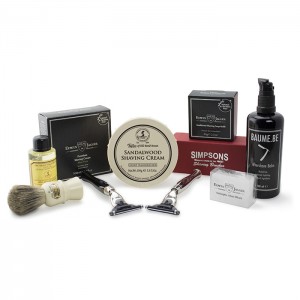 A shaving set that is free from harmful chemicals is definitely what you need to look for. Check the ingredients of a shaving product you're interested in before buying it.  You can do so by contacting us before your purchase. Is it Triethanolamine, Parfum and Phthalates free? You'll need some answers to your questions to make sure the shaving set you are looking to purchase is right for you.
As mentioned, there is a way to get all your shaving set essentials safe and free from harmful chemicals. A good shaving experience is modified and actually enjoyable when you take the time for it and use only natural ingredients. What's great is that OriginalShaveCompany.com provides a wide variety of shaving products that you can bundle together for a special shaving experience. You can save time, money and get everything you need at the quality you can expect from us. Our mission is to bring back the high art of the ultimate shave for each and every man.