Why a shaving kit is best when starting out with wet shaving
A shaving kit is a collection of wet shaving items that incorporate all the necessities needed when just starting out in the wet shaving journey. A wet-shaver usually requires more than one item for any shaving session. It is often best to have a shaving brush, a shaving soap or cream, a bowl, a razor and blades, depending on the type of razor. It makes sense to purchase them all as a kit, especially when you are first starting out, because you get the recommendation of what works well from a specialized grooming company. The fact is, most people begin their wet-shaving journey by starting with a kit which they can add products to as they progress. There are quite a few benefits of buying your shaving gear in a kit. Let us cover a few of them here: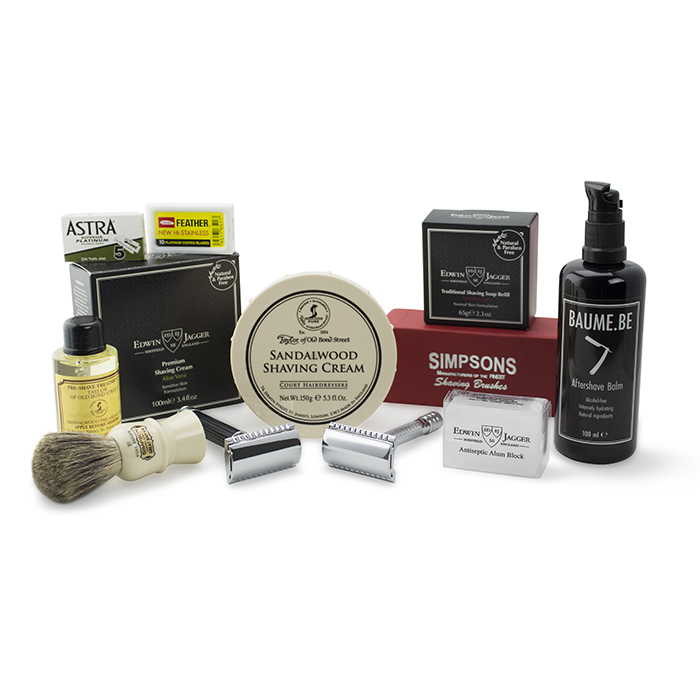 Cheaper Price
When buying your shaving kit in a set, you will pay less overall than if you were to buy the individual items separately.  This is true on our website, OriginalShaveCompany.com, which rewards customers for purchasing/bundling items for a lower price.  If price is a big deciding factor for you, you are definitely going to want to pay attention to the "Bundle & Shave" kits since you get the most bang for your buck with these packages.  Not only do you pay a lower price for the products but  you also save on shipping and handling since you are bundling your items as one order instead of purchasing one item at a time.
Ease of Purchase
A shaving kit simply makes it easier for you to purchase all the items necessary for wet-shaving. Without the offer of a shaving kit, you would have to source and buy each item separately. For a beginner to wet shaver, this could be a very tedious task. Having to sort out different items that you may or may not be familiar with makes it a frustrating buying decision. Buying a shaving kit removes that frustration by giving you options on choosing from a pre-selected criteria which is guaranteed to please your wet shaving senses.
Design
If you buy different items from different manufacturers, chances are that you may end up with so many different items that simply do not look good together or work well together. Buying a custom created shaving kit on the other hand can solve this problem. There are kits where the stand, brush, razor and even bowl all share a basic design that makes you feel good by just looking at them because it is a beautiful sight and they are all consistently presented for daily use.
Quality Test
There are shaving sets that come with multiple variations of replaceable items like safety razor blades, soaps and shaving creams. This makes it possible for a beginner to sample different products from different manufacturers and to possibly find his brand for a particular item. You may appreciate one manufacturer's quality from another.  Purchasing one of our customizable bundles allow you to choose your manufacturer across all product groups.
Build Your Own Bundle Kits
There are also wet-shaving kits that allow you to put together your own kit. The way this works is that you get to decide if you want a straight razor or a safety razor kit, or maybe a mach3 razor kit. Then you choose your soap or cream and choose the razor blades where applicable. Then a stand, brush and bowl. There are also kits that offer just a razor, a brush and a stand. You ultimately have the flexibility to purchase only the brands and types of shaving needs you want and not be forced to purchase useless grooming products which will only collect dust.
Here are 4 recommendations from the Original Shave Company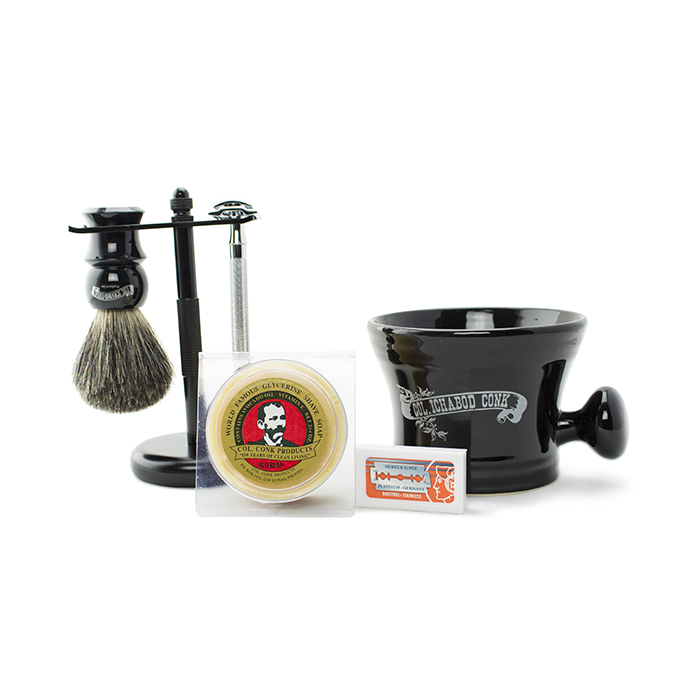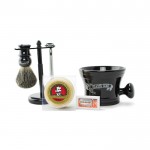 Col Conk Badger-Brush & Merkur Safety Razor Kit
This set is a combination of products from two well known names in the shaving world, Colonel Ichabod Conk and Merkur. It combines a Merkur's Safety Razor with a Col. Conk's badger brush, Merkur blades, a drip stand, the Col's soap and a black apothecary mug.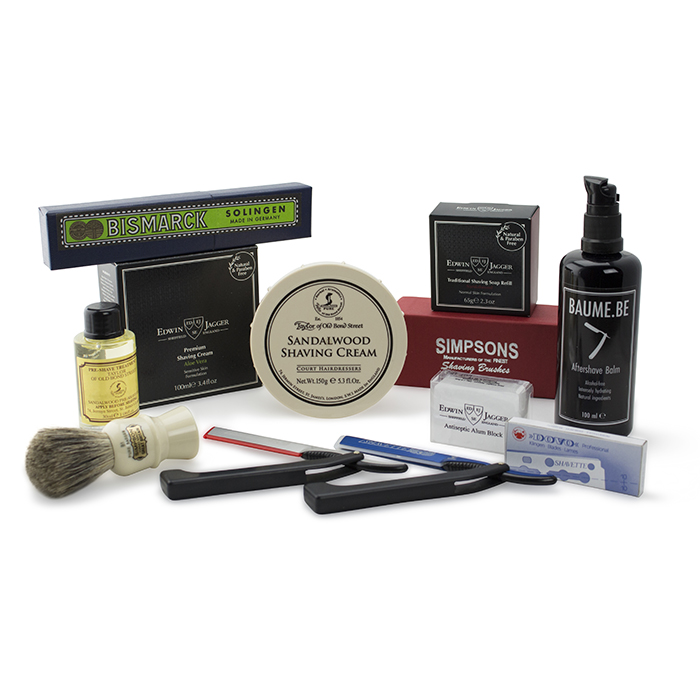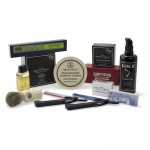 Straight Razor Bundle Shaving Set
This package allows you to design your own shaving set which will include a straight razor, shaving brushes, pre-shave and after-shave essentials, soap or cream, stand e.t.c.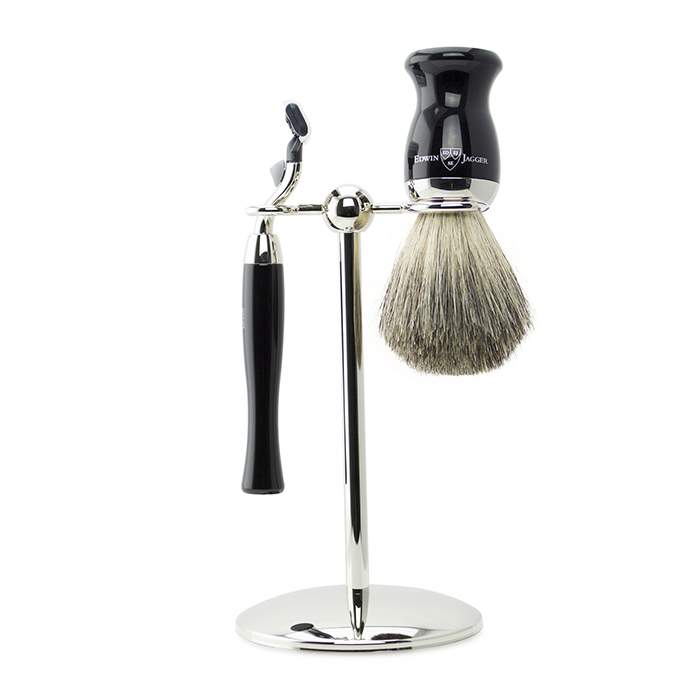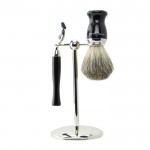 Edwin Jagger Mach3 Razor Shaving Set
This kit combines a faux ebony Mach3 shaving razor with an Edwin Jagger pure badger brush and a nickel plated stand that compliments the nickel plated mach3 razor.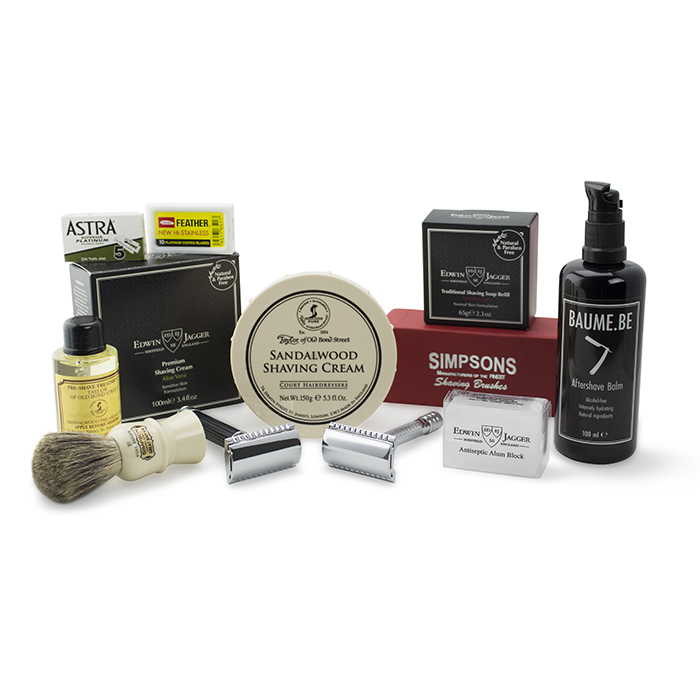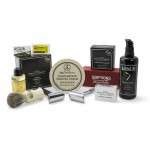 Build Your Own Safety Razor Shaving Set
This package will be perfect for you if you are into safety razors but you want to build your own bundle and select individual items according to your taste. From razors, to soaps, creams, pre- and after- shaves, it's yours to design and combine.
Conclusion
It is always cheaper and safer to buy your shaving items in a set, especially for the first timer who wants to experiment with different shaving products. Leverage our expertise and get your  pre-selected shave kit today.  As times goes on and you gain more experience, you can add additional shaving essentials to your daily routine and make shaving a task you look forward to every day!