Description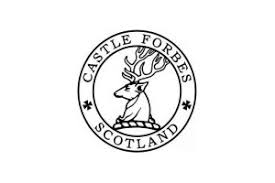 Castle Forbes Lavender Essential Shaving Cream
Attention lavender lovers!  The Castle Forbes Lavender Essential Shaving Cream is a must have if you love lavender and appreciate the quality essentials of this brand.  Brought to you by fine fragrance makers of Scottland, this shaving cream will quickly become your go-to wet shave cream.
Castle Forbes has made a name for themselves as a company who produces quality shaving creams for those with many different skin types.  People with sensitive skin especially appreciate this Castle Forbes formula because it helps avoid the common pitfalls of shaving.  For example, if your skin is prone to razor burns and bumps, consider this shaving cream as an alternative to your normal shaving essential routines.
Using a high quality, sharp razor is just part of the wet shave process most think about.  The equally important aspect of wet shaving involves properly lubricating your skin.  This ensures that your super sharp razor doesn't pull the hair off your skin.  Rather, you want to make sure your razor glides off the shaving cream and this shaving cream allows just that.
To use the Castle Forbes Lavender Essential Shaving Cream appropriately, you will want to use a shaving brush to whisk your cream into your shaving bowl.  Making sure you have a proper foamy lather is the best way to ensure your face will be ready for your razor.
Castle Forbes has been producing men's essentials for decades and they have hit a home run with this one.  This lavender scent is soothing and calm when applied.  It is also best to leave on your skin for a couple minutes before shaving.  This ensures your pores open up as much as possible.  After all, open pores result in closer shaves.
This 200ml size shaving cream comes in a sealed container with a twist on top.  This contained design ensures that the product is not dry when you receive your order.  If you want one of the best shaving creams for your skin, try the Castle Forbes lavender shaving cream.  You will not regret it.