Description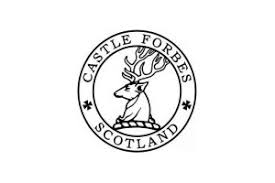 Castle Forbes Cedarwood & Sandalwood Shaving Cream
Combing a cedarwood and sandalwood scent will produce an amazing mix of aromas.  Castle Forbes proves this true with the Castle Forbes Cedarwood & Sandalwood Shaving Cream.  Sandalwood is one of the most popular scents for all shaving manufacturer.  However, Castle Forbes decided to change things up a bit.  Made with their very own mix of essential oils, wet shavers around the world will quickly appreciate the quality of this shaving cream after just one use.
This product is not too overpowering yet very noticeable.  Build a thick lather quickly by using your shaving brush and apply generous amounts to your skin for optimal results.   You will notice the quality lubrication your skin gets when using this cream with any aggressive or non-aggressive razor.
Castle Forbes shaving creams have been favored by many who have sensitive skin.  When you are ready to begin your shave, put a small dab of this cream in your shaving bowl and be sure to use a shaving brush.  If you are looking for a quick, silky smooth lather within minutes of preparation, look no further. Building the appropriate lather is easy when quality ingredients are used.  As you fill up your brush and bowl with this shaving cream, you will see how a quality product will pay off dividends when wet shaving.
This Castle Forbes shaving cream container comes in a 200ml or 6.8fl ounce size.  This is plenty of shaving cream which will last for months and stay fresh with their screw on top container design.  Shaving should be an enjoyable part of your day.  Especially if you shave every day.  So why not use the best of the best on your face and try the Cedarwood & Sandalwood essential oil shaving cream today.  Trust us, your face will thank you.