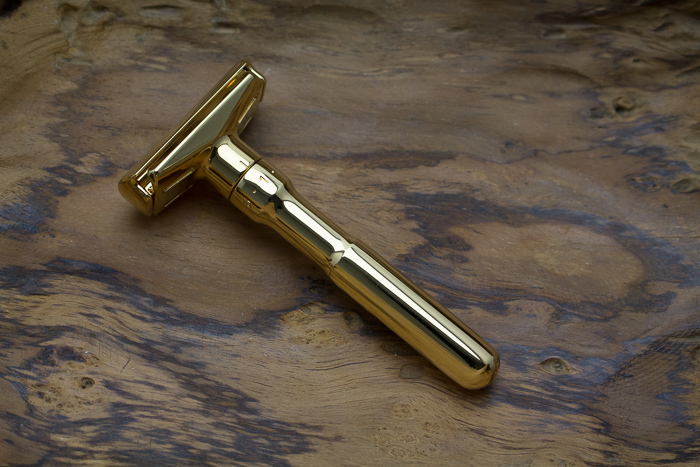 High Quality Merkur Razors from Germany
Merkur Solingen is a German manufacturer of high quality razors under both the Merkur and DOVO brands. The company has produced razors and other personal care implements since 1906. The Solingen-based manufacturer is known for its high quality metal crafting and balanced ergonomic designs.
Choosing Your Own Merkur Safety Razor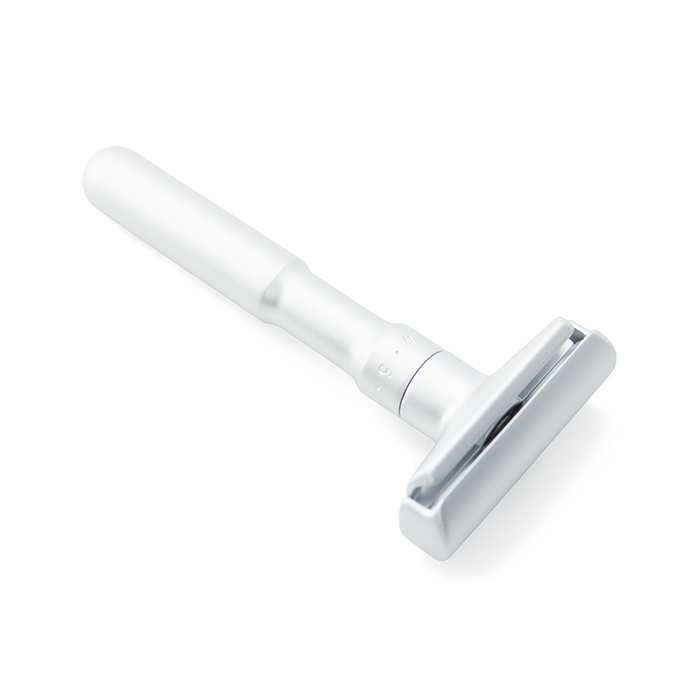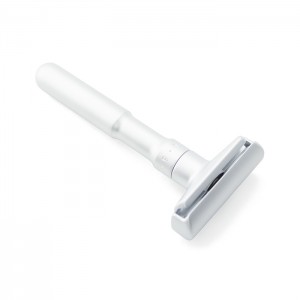 When selecting your ideal safety razor, there are a multitude of options to consider. Most first-time safety razor shoppers go through several blade types before finding their own perfect fit, so you can expect a bit of trial and error in the beginning of your wet shaving experience.
These handsome German razors are differentiated by size, comb type, construction type and whether the razor is fixed or adjustable. These are all facets you will explore as you select and use your safety razor. If one razor does not quite fill the bill or seems to leave room for improvement in your wet shaving process, simply try a model with alternative attributes.
Solingen manufactured razors include these specific variations:
Handle length
Two or three piece construction
Closed comb with safety bar or open comb with teeth
Adjustable or fixed razor type
Aspects of the brand's razors that are consistent from item to item include:
Head design of all safety razors
Razor slant, at equal number of degrees
Open combs are all the same
Other brand highlights that are helpful in selection of your perfect wet shaving razor include:
Three fixed position head types
Three adjustable head types
Three piece razors can be customized with varied head pieces and handles
One of the mistakes new wet shavers make with this brand's models is that of not correctly tightening the blade into place. This failure is usually learned through trial-and-error. If the blade is not held tightly in position, there is up-and-down movement of the blade during shaving. The result is catching of facial skin between the blade and its guard, causing cuts. Fingers are also easily cut when replacing blades. All in all, these types of razors require a learning curve for blade replacement, but are worth the effort once a quality shave is performed.
Shaving with a Merkur Safety Razor

There are a multitude of considerations when first shaving with a razor of this quality and type. First, it is important to slow down your shave and take your time to learn how to properly use a safety razor. You cannot briskly shave with a safety razor like you do with a plastic disposable. You will tear your face up and cause major skin irritation.
When shaving with a double-edged razor, use only very light hand pressure. Novices tend to press down too much, as they do with a disposable head razor. It is important to let the razor's own weight cut whiskers. Your hand is only meant to guide the razor's direction.
Shaving with the grain of hair growth is safest, particularly for new safety razor users. Once you are acquainted with your razor and want a better shave, you can execute a three-pass shaving process. The three-pass method includes first shaving with the grain of growth, then reapplying shaving cream and shaving across hair growth patterns. For the third pass, reapply shaving cream and shave against the grain of hair growth. This three-pass wet shaving method obviously takes longer than a regular one-pass shave. But for special occasions or when you have time, the three-pass method using Merkur razors will never disappoint.