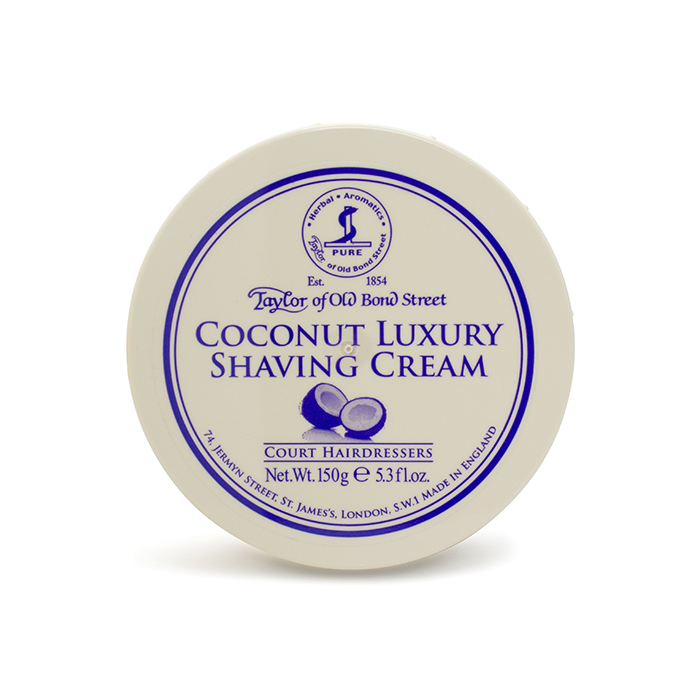 Choosing The Perfect Mens Shaving Kit Built To Please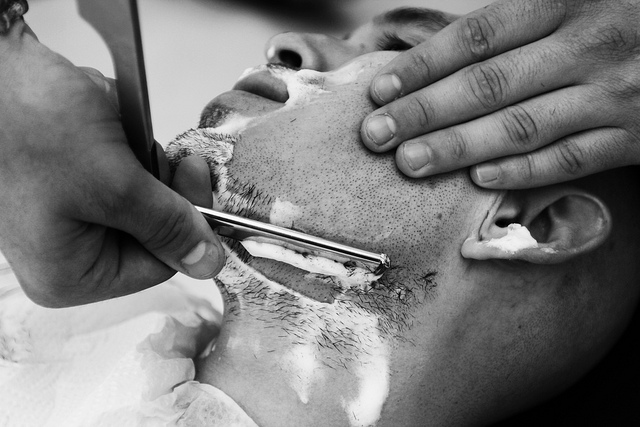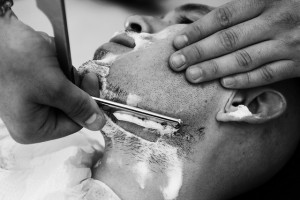 Women fill their bathroom cabinets, drawers and countertops with treasures of personal care and beauty. In recent years, men have become more personally attuned, seeking to take care of their appearance, almost as much as females. Men's shaving has again become a very personal time of attention paid to oneself in the mirror, a time of introspection, self-pampering and grooming.
Part of the mansome revolution involves change in the quality of shaving materials and even the shaving process, itself. In decades past, men gave up "old fashioned" implements like safety razors, shaving brushes and foaming cups for quicker processes to just get them out the door.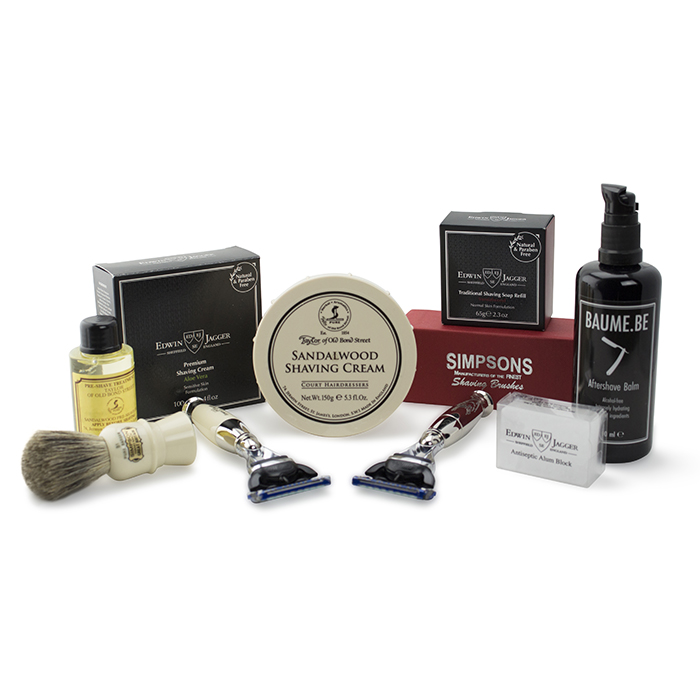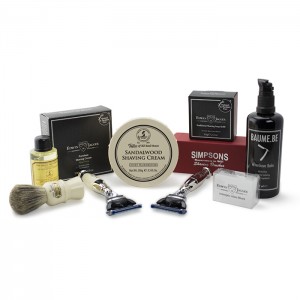 Now, men enjoy the art of shaving. They enjoy warm shaving cream foamed in a cup, brushed onto the face with the finest boar's bristle brush. They enjoy the difference a safety razor makes and taking extra time to ensure the best, closest and most self-attentive shaving process. Heck, men even enjoy the swishing of water that rinsing a double-edged razor provides between strokes. This is time to think, clear one's head and self-indulge.
Along with the romanticization of shaving today as in the Victorian era comes the enjoyment of putting together one's own mens shaving kit. Your men's shaving kit is your own answer to a female's makeup bag, the male version of self-indulgent moments of grooming. Just as much as you deserve self-indulgence, you deserve a well put together mens shaving kit.
What Your Mens Shaving Kit Must Include
There are five primary items to include within your own mens shaving kit. Those are:
Preferred Razor

Choosing the perfect razor for your mens shaving kit comes down to deciding the type of shaving experience you prefer. You may still wish to go with modern convenience of a Fusion razor or a Mach3. You may prefer the vogue, experience and close shave of a safety razor. Or maybe you are a real, old-school shaving aficionado, opting for a sling blade.

Shaving Brush

Perhaps the most fun to be had in shaving is the brushing on of foam. Quality bristles feel so great against the skin and start the shaving process elegantly and timelessly. Synthetic brushes work great for people who want the experience but not the animal bristles. Badger bristle brushes are available in several forms, including pure, best, super, or silver tip.

Pre-Shave Gel, Oil, Lotion or Tonic

Pre-shave skin preparations do exactly what they imply. That is, they prepare the skin and hair for the shaving process. By taking this extra step, your shave will be smoother, closer and more of a complete process. No men's shaving kit is complete without pre-shave.

Shaving Cream or Soap

Whether you prefer shaving cream or shaving soap, brushing it on provides the full, enriching experience that your grandfather enjoyed each morning.

After Shave Balm, Lotion, Gel or Tonic

Once shaving is complete, nothing wakes your skin up from its warmed shaving pleasure like a good application of after-shave. Of course, your partner loves the fragrance on your skin just as much as you love the tingling that hurts so good.
Other items precious to any mens shaving kit are a quality zippered bag to contain all of your chosen shaving routine implements, a favorite shaving mug for your cream and brush, and a razor stand for the bathroom counter. If putting together your own shaving kit is a bit overwhelming, have no fear: This process is easy, thanks to Original Shave Company and our Bundle & Shave selection process.